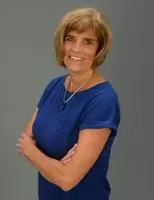 Do you find yourself struggling with negative emotions such as worry, sadness, or irritability? Do you need help changing your current ways of coping with stress or challenges? Do you struggle with continual feelings of low self-esteem? My goal is to help you feel more centered, capable, and confident as you learn to cope with negative feelings and habits in a more self-supporting manner. I specialize in the areas of depression, anxiety, and eating disorders. I also work with individuals who struggle with relationship issues.

Currently I primarily work with adolescents and adults who struggle with depression, anxiety, eating issues and/or relationship problems. I have experience working with the following diagnoses: Major Depressive Disorder, Bipolar Affective Disorder, Panic Disorder, Obsessive-Compulsive Disorder, Generalized Anxiety Disorder, Anorexia, Bulimia, Binge Eating Disorder, & Compulsive Over-Eating.

Therapeutically, I have an eclectic approach and utilize techniques that work best with particular presenting issues or problems. I believe in a team approach to resolving problems, and therefore collaborate with others that are involved in client care including medical doctors, teachers, nutritionists, and/or family members
Dr. Minor responds most efficiently to phone messages versus email inquiries. Unfortunately, Dr. Minor does not have any openings for new clients at this time.
For new clients with a scheduled appointment please see links below for necessary forms to print and complete prior to your initial appointment.
New adult clients please complete forms 1, 2, and 3.
Parents of new child or teenage clients complete forms 1, 2, and 4.
New teenage clients please complete form 5.
Thank you!

Forms
Dr. Angie Minor contracts with the following insurance companies:
Aetna
Blue Cross/Blue Shield PPO Plans
Medicare (No Medicaid)
United Healthcare
We are committed to your privacy. Do not include confidential or private information regarding your health condition in this form or any other form found on this website. This form is for general questions or messages to the practitioner.