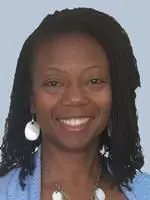 As we journey through life, we can experience challenges that stifle our personal growth or block our connection with others. Sometimes, we feel ill-equipped, disappointed, alone, hurt, or afraid. But there is hope-- hope for understanding, peace, empowerment, and joy. Whether you would like to broaden your understanding of your own thoughts, feelings, and behaviors, or deepen your connection with others, there is hope and there is help. Together we can enhance self-awareness and other-awareness. We can work to understand and strengthen your ability to manage your thoughts, feelings, and behaviors. We can develop healthy problem-solving and life skills.
My experience has included therapy with individuals and families, and consultative services with teachers and schools. During my doctoral training, I specialized in working with children with a variety of issues. I've helped parents to learn proven parenting techniques. I use a cognitive-behavioral approach and evidence-based techniques to help clients.
As a therapist, I focus on client-needs from both a Christian and evidence-based perspective. I seek to meet each client with an attentive, non-judgmental posture. I establish a safe, caring environment where healing can be readily achieved. It would be my privilege to journey with you toward healing.
Forms
1. Patient Information Factsheet
2. HIPPA Information and Signature Form
3. Problem Information and Symptom Checklist Form
6. Parent of Teen Questionnaire
We are committed to your privacy. Do not include confidential or private information regarding your health condition in this form or any other form found on this website. This form is for general questions or messages to the practitioner.